When you click on the icon with the first letter of your name at the top right of the screen after you've logged in, various menu options will appear. You can, for example, view your account details, renew your subscription or set up your notifications.
Personal data
When you select 'My account', you will see the following screen: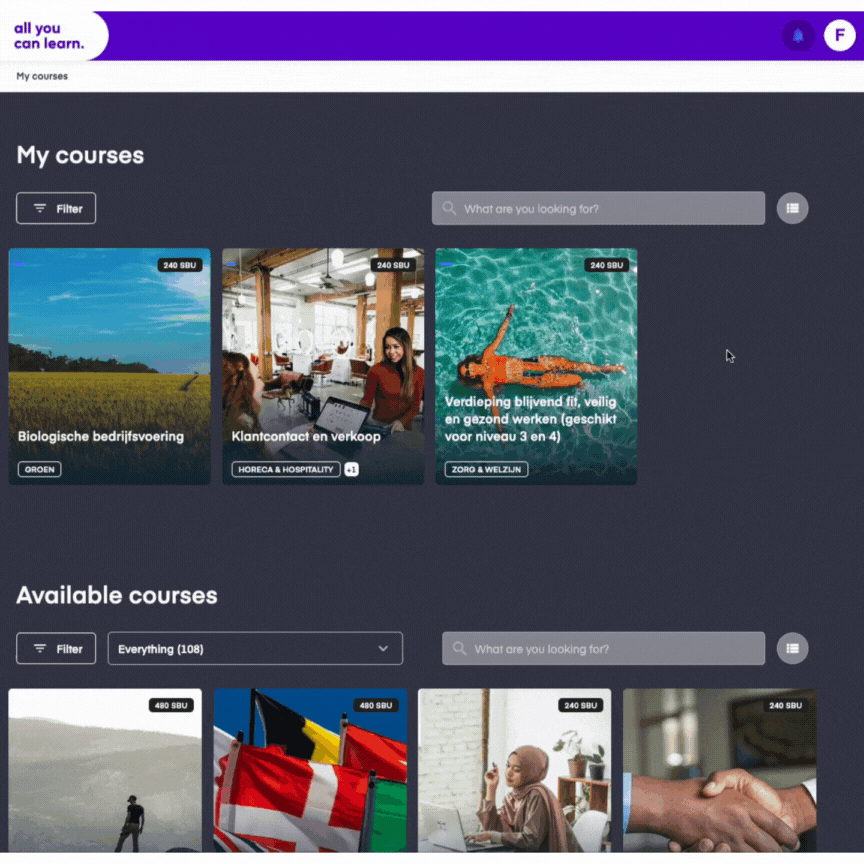 Here, you will find your personal details, like your name and e-mail address. You can't adjust everything yourself. Is something in the data incorrect? Contact your school or educational institute first. It's likely that your data have already been correctly registered here. Is it not possible to solve something with the help of your school or educational institute? Then contact us.
Furthermore, you can adjust the language of the learning platform. At the moment, we only support Dutch and English. Possibly in the future other languages will be added. Please note: the language settings only affect the menus and navigation of the learning platform. The content of the learning programs remains in the original language! For some learning programs, there are learning sets available in English.
In this article, you can read how to translate entire web pages using Google Translate.
As a participant, you can also select your interests and skills for personalized recommendations of learning programs.
My purchases
When you click on 'My purchases', you can view the details of your subscription. Here, you will find a status and expiration date for your subscription. You can also renew your subscription here, as each user needs a valid subscription to use the learning platform. This subscription can only be obtained directly through us. In this article we explain all different ways to purchase a subscription.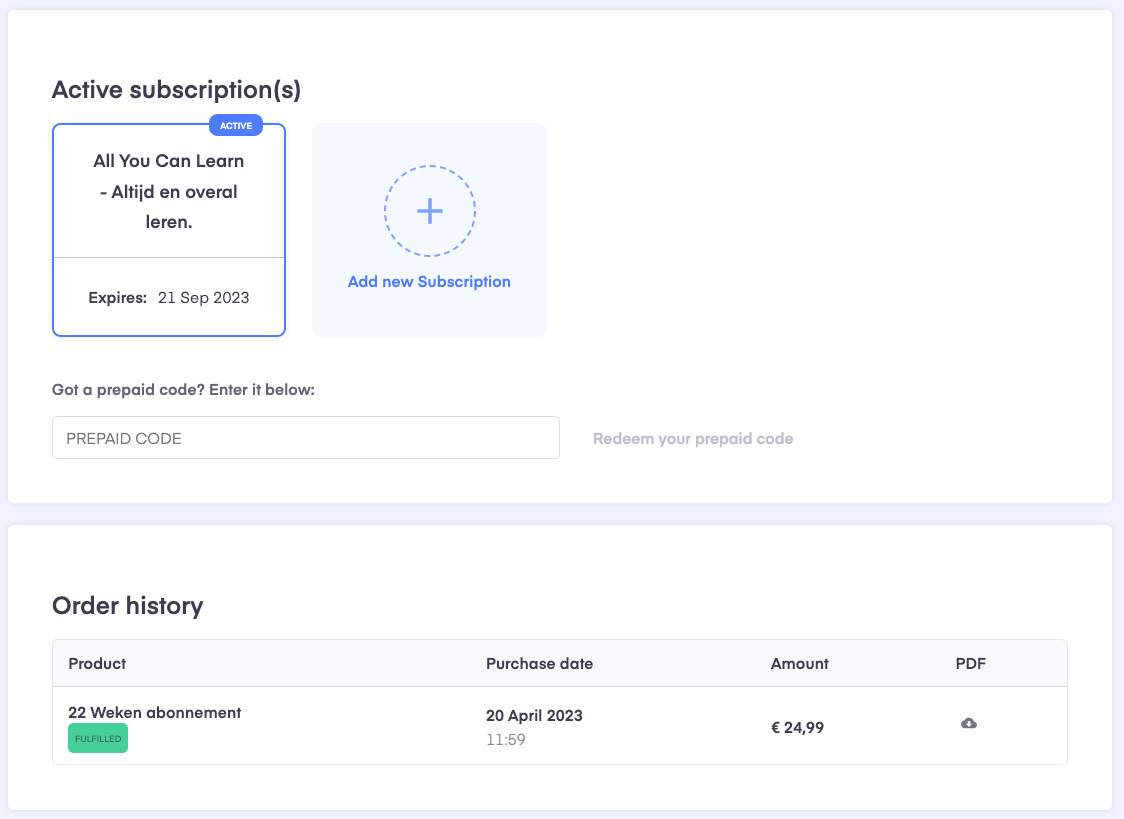 Note! The 'Purchases' function may be disabled for you.


Notifications
In the 'Notifications' settings you can set your preferences in what you would, and what you wouldn't like to receive notifications of. The possibilities differ between coach and participant.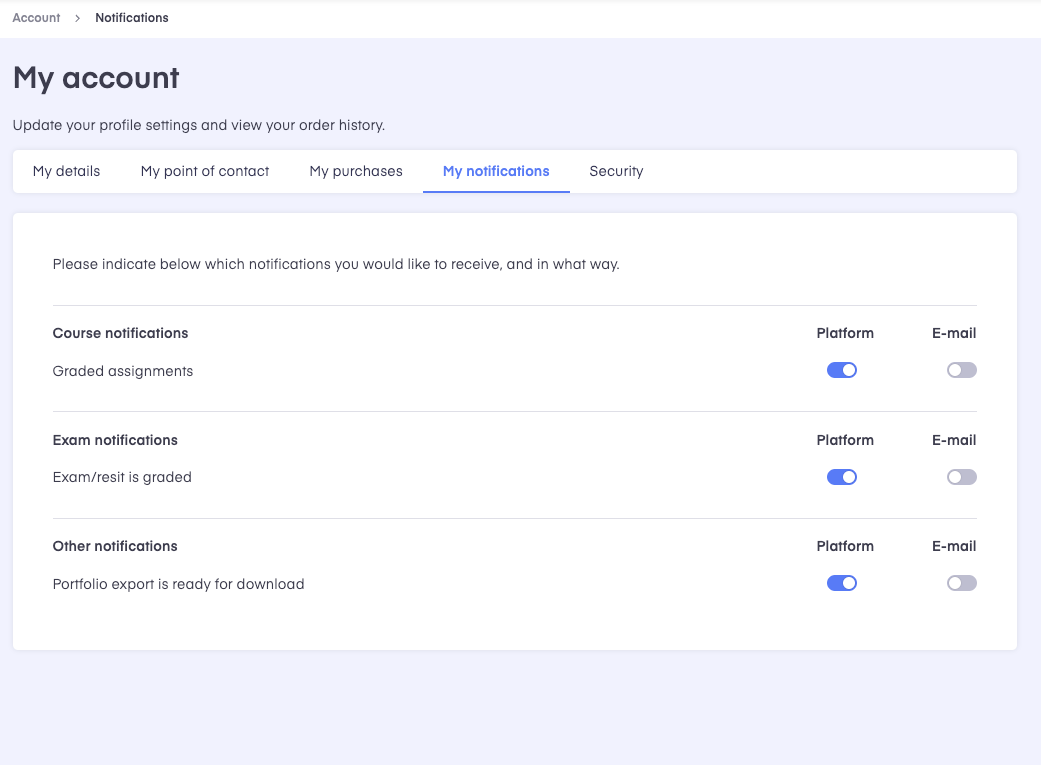 Security
Under the last tab 'Security' you can enable the two-step verification for your account to provide extra security for your account. Read more about enabling and disabling two-step verification here.

Signing out
Finally, you can click on 'Sign out' in the menu on the top right. This will sign you out of the platform.
Frequently asked questions
Can a coach also view the status of their participants' subscription?
Yes, that is possible! To view these data, select the participant in question in your list, and on the top right click on 'More'.


Do you want to print this article? Read here how to do that.