When you are logged in you will see your name at the top right. When you click on it, several options will appear. Click on 'Account details'. Then choose the option 'My purchases'. Here you can view your subscription details. Here you will find the status and end date of your subscription. You can also extend your subscription here, because every user needs a valid subscription to use the learning platform.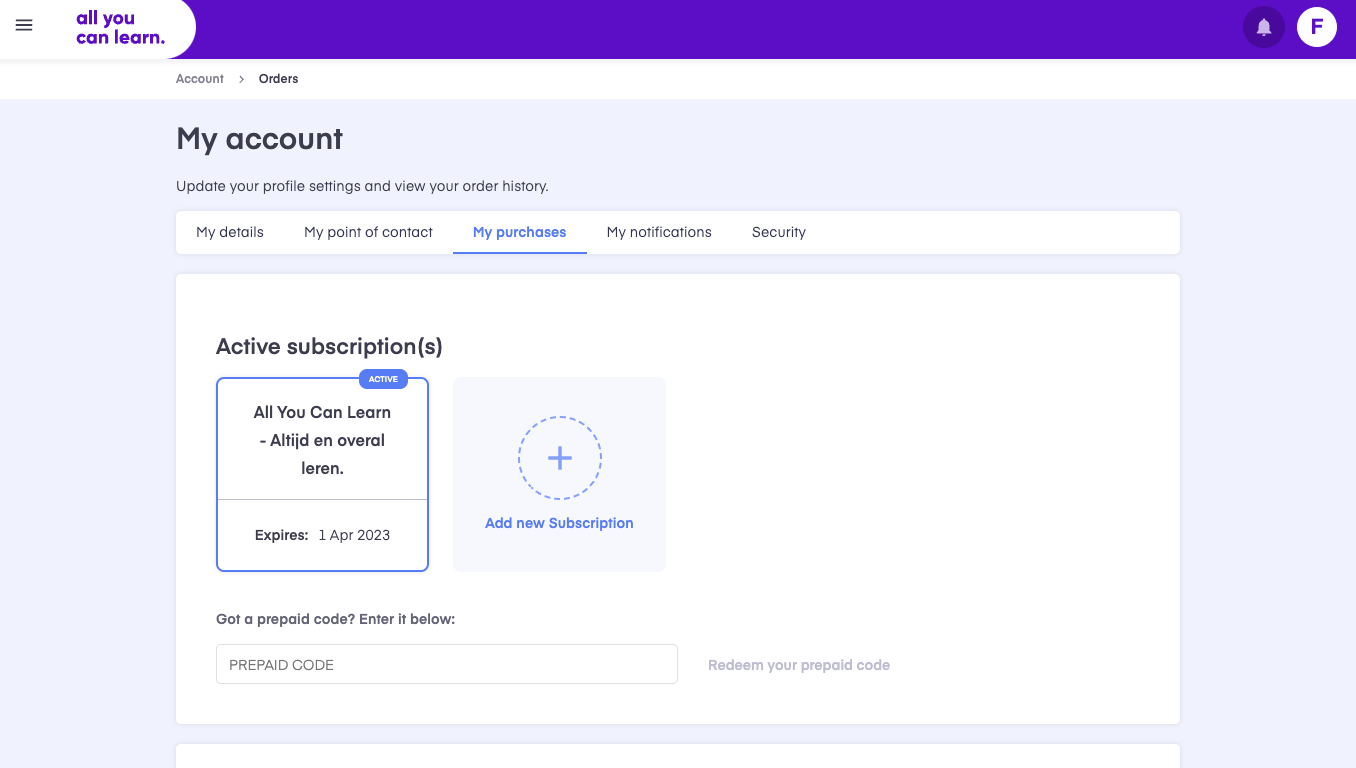 This subscription can only be purchased directly through us. In this article, we explain the different ways to take out a subscription.
NB! It is possible that the 'Purchases' function is disabled for you.

Do you want to print this article? Read here how to do that.