To make navigating on our platform even easier for all users, we have created a new main menu.
In this article we explain how you, as a participant can navigate through the new menu between your courses and your portfolio using the new menu. You can also view the details of your point of contact in the main menu, if you have set this up.
At the top of your screen you'll see the menu bar after logging in. On the right side of the logo of your school, you can find the button of the new main menu on the right, namely three horizontal lines. By clicking this, you can expand the main menu.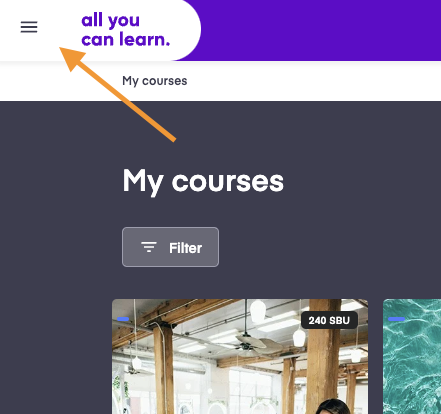 The main menu allows you to navigate to the following screens:
Portfolio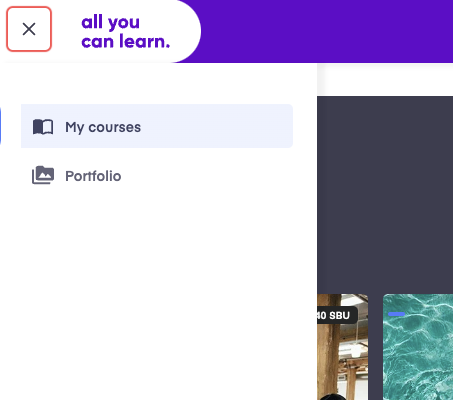 Do you want to print this article? Read here how to do that.